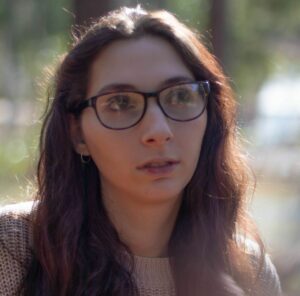 Hi there! I'm Astrea Kira, a website developer based in Australia. I'm passionate about creating professional and user-friendly websites for local businesses that help them establish their online presence and reach their goals.
With a diploma in website development and several years of experience under my belt, I've honed my skills in various areas of website design and development. However, my specialty lies in creating custom WordPress websites that are not only beautiful but also functional and easy to manage.
My Ventures:
In addition to my work as a website developer, I'm involved in a couple of exciting ventures:
Kirative: I also run a business called Kirative. At Kirative, we're all about developing apps, games, and crafting digital art that captivates and engages. Whether it's interactive experiences or stunning visual creations, Kirative brings your ideas to life. You can check out our work on the Kirative website and follow us on Instagram.

A J Lake: I'm proud to be a member of the dynamic team at A J Lake, a company dedicated to developing guide apps for games and distributing innovative apps. We're passionate about enhancing the gaming experience and providing valuable resources to gamers worldwide.
I believe that a website is not just a digital storefront but a powerful marketing tool that can help businesses stand out in a crowded marketplace. That's why I work closely with my clients to understand their unique needs and develop websites that align with their brand, vision, and objectives.
Whether you're a small business owner looking to create a new website or revamp an existing one, I am here to help. Let's work together to build a website that represents your business and drives results!
Don't hesitate to contact me to discuss your website project or to request a quote. I look forward to hearing from you!
Ready to take your business online? Let's work together to create a website that helps you achieve your goals. Contact me today to get started!